High-quality ingredients are crucial to making good pizza. And the most important ingredient for great pizza dough is flour. This article will teach you everything you need to know about Caputo 00 Flour, and how to use them to make amazing pizza dough!
Different types of pizza dough may require different types of flour, depending on what properties in the dough you're looking for. Traditional, Italian pizza dough is elastic and stretchy to work with and gets crispy on the outside and soft on the inside when baked in the oven. To achieve this quality Tipo 00 pizza flour is the best choice.
Antimo Caputo is an Italian company that mills high-quality pizza flour both for the local pizzerias, and pizzerias, as well as chefs all around the world. They are well known for making some of the best pizza flours, Caputo 00 Flour is, therefore, the perfect flour both for professionals and home chefs who are serious about their pizza baking!
What Is Caputo 00 Flour?
Caputo 00 flour is an Italian-milled wheat flour made by the Naples-based company Antimo Caputo. Caputo is a well-known name, both locally and internationally, and they're famous for their quality pizza flours. Antimo Caputo is considered one of the top pizza flour producers by the pizzaiolos of Naples, using mostly locally produced wheat. The company is also considered an "approved supplier" by the True Neapolitan Pizza Association (AVPN) which manages regulations for true Neapolitan pizza.
Antimo Caputo makes a variety of different flours but is most known for their Tipo 00 pizza flours.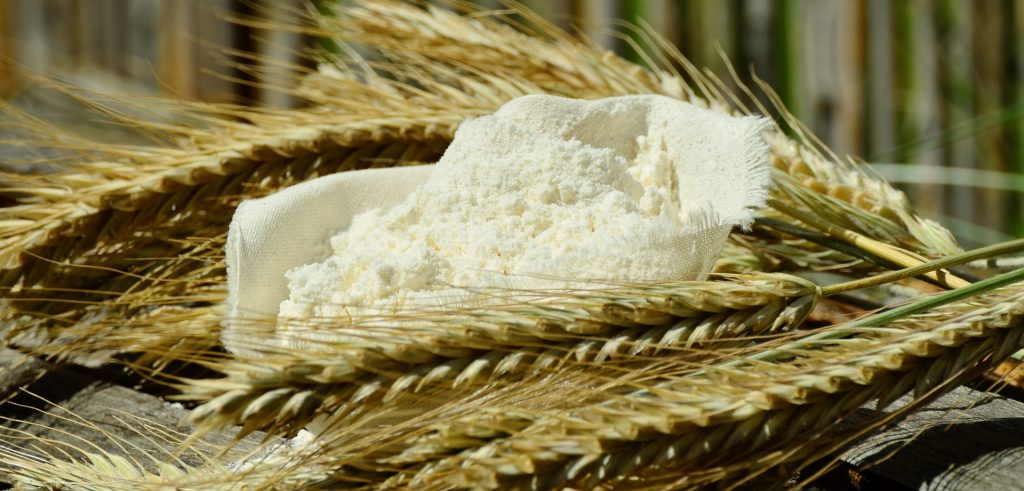 Caputo 00 Flour Protein Content
The three most popular types of Caputo 00 Flour: Caputo Classic, Caputo Pizzeria, and Caputo Chef's Flour, all have a protein content of around 12%.
| | |
| --- | --- |
| Caputo Classica | 11.5% protein |
| Caputo Pizzeria | 12.5% protein |
| Caputo Chef's Flour | 13% protein |
Protein in pizza flour is important because it's what makes the dough stretchy and elastic. The optimal amount of protein in the flour to achieve this is around 12%, which is exactly where you find Antimo Caputos pizza flour.
When you're kneading the dough, gluten proteins start to form gluten strands. These gluten strains grow longer and stronger the longer you knead the dough. When you're kneading small pockets will also form in the dough, which will be filled with gas during rising. More gluten development also makes the pizza crust crispier during baking, because the gluten proteins are hardening when they're heated.
The combination of gluten protein and kneading is therefore very important for making great pizza dough.
If you want to know more about gluten in pizza dough, check out our in-depth article: How to Master Gluten in Pizza Dough.
What Is the Difference Between All-Purpose Flour and 00 Flour?
Tipo 00 flour is higher in protein content than typical all-purpose flour. It's also finer milled, which helps the forming of gluten and makes the dough more elastic. In addition to that Tipo 00 flour uses the code of the wheat, and is therefore of higher quality. That's the reason Tipo flour is more expensive than all-purpose flour.
The higher protein will give the dough stronger gluten strands, which will make the dough stretchier and more elastic. It will also give a crispier crust when baking. Higher gluten content also plays an important role in making the dough hold up during a long, slow fermentation, which is what gives the dough the best flavor!
Why Is 00 Flour Better for Pizza?
As described above, the quality of the flour, combined with the fine grind and protein content is what makes Caputo 00 flour better suited for pizza baking than for example all-purpose flour.
Check out our article on 00 flour, if you want to know more about pizza flour.
Which Caputo Flour for Pizza?
Caputo 00 Flours all make great pizza dough, but they have slightly different uses. Here's a short overview of the most common Caputo flours.
Caputo Chef's Flour – The Best Option For Long Fermentation
Caputo Chef's flour, also called Caputo Red, is ideal for longer fermentation times. Due to the higher gluten content (13%) and the strength of the flour (W300-320), it has strong gluten development. This will make a dough that can keep its shape for fermentation for 24-48 hours, or more.
According to Caputo, the flour is ideal for baking pizza at 500-600°F or 250-300°C, and therefore perfect for home oven pizza!
I often use Caputo Chef's Flour for cold fermentation. The strength of the flour is great for a long, slow fermentation, and the flavor is unbeatable. Check out my cold fermentation recipe here.
Caputo Pizzeria is the Best Flour for Wood Fired Pizza Oven
Caputo Pizzeria, also sometimes referred to as Caputo Blue, is Antimo Caputo's professional series of pizza flour meant for baking in wood-fired ovens. The target for this flour is pizzerias professional chefs, and a favorite in Naples. The flour is a special blend of high-quality wheat to handle high temperatures.
With a strength of W260-270, Caputo Pizzeria is great for a traditional 8-24 hour rise Neapolitan pizza.
Even though Caputo Pizzeria is meant for pizzerias and baking in a wood-fired oven, I've personally had great success on my pizza steel! Read my full review of Caputo Pizzeria here.
Which Pizza Flour Should You Pick?
It doesn't matter that much which Caputo 00 flour you choose, they all make great pizza dough. I've had a great experience using all of them, and I can't feel much of a difference in the end result. Caputo uses high-quality ingredients for all their flours and only minor differences. separate the different Tip 00 pizza flours. Therefore, it can't go wrong with either one!
Caputo Pizzeria is however the most versatile, so if you intend to use it both for home oven pizza and wood-fired oven pizza, it's the best choice!
Even though Caputo Pizzeria is advertised as a professional pizza flour, it's also great for home chefs. It works great for homemade pizza baked on a pizza stone or pizza steel.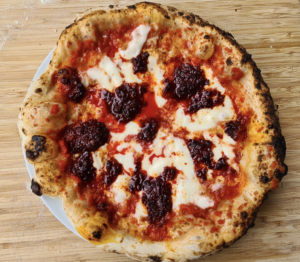 Caputo Pizza Flour Dough Recipe
This is Caputo's own pizza dough recipe:
Ingredients:
4 cups (500g) of Caputo Tipo 00 Flour
1.5 cups (350 ml) of water
1.5 teaspoons (8g) of sea salt
½ teaspoon (1.5g) of active dry yeast
2 tablespoons (25g) of extra virgin olive oil
A pinch of sugar
Instructions:
Combine the ingredients together in a mixing bowl to form a soft dough. Let the dough rest for 10 minutes, then knead the dough for 7 to 8 minutes until smooth.
Once you've kneaded the dough, coat it with oil & cover it, and allow it to rise for 2 hours or until the dough doubles in size.
Punch the dough to de-gas it and divide it into 3 equal-sized balls and place each in a zip lock bag that has been coated with vegetable spray.
Keep in the refrigerator overnight.
Before using the dough be sure to let it warm to room temperature. When ready to bake – preheat the oven to 550°F/285°C, or the highest your oven will bake. Bake your favorite pizza for 7-10 minutes or until the crust is done to your liking.
If you want to make the pizza even better, I recommend baking it on a pizza steel. Just make sure to heat the pizza steel in the oven for at least 45 minutes to an hour before baking to make it really hot and nice.
Other Types of Caputo Flour
Antimo Caputo makes a wide range of other flours, including several Tipo 00 flours. These are, however harder to find than the flours described above.
Caputo Pizza A Metro
This is another Tipo 00 pizza flour, intended for Roman-style pizza. "Pizza a Metro" translates to "pizza by the meter", which refers to the long pizzas sold by the slice in Rome.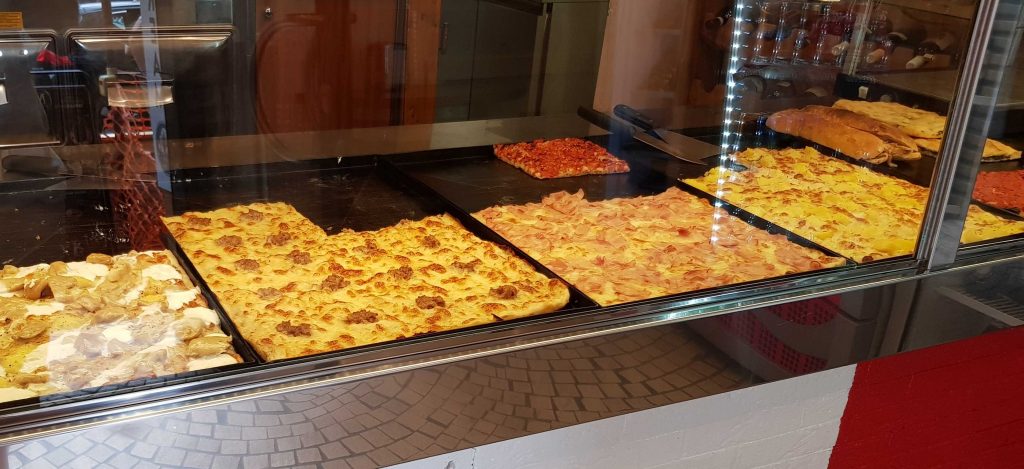 Caputo Pizza A Metro is also advertised for New York and Chicago-style pizza.
Caputo 00 Americana
This is a high-protein Tipo 00 flour meant for artisanal American pizza baking. The protein content of Caputo 00 Americana is 14.25%, which is higher than most of the other Tipo 00 flours.
Caputo Semola
In addition to their Tipo 00 pizza flours, Caputo also makes several other quality flours. An example is semolina (affiliate link), which I use to dust my pizza peels to make the pizza slide off more easily. Semolina is a great choice for dusting because it doesn't burn as easily as Tipo 00.
Even More Flours
If you want to read more about Antimo Caputo and all their different types of flours, have a look at their website.
Related